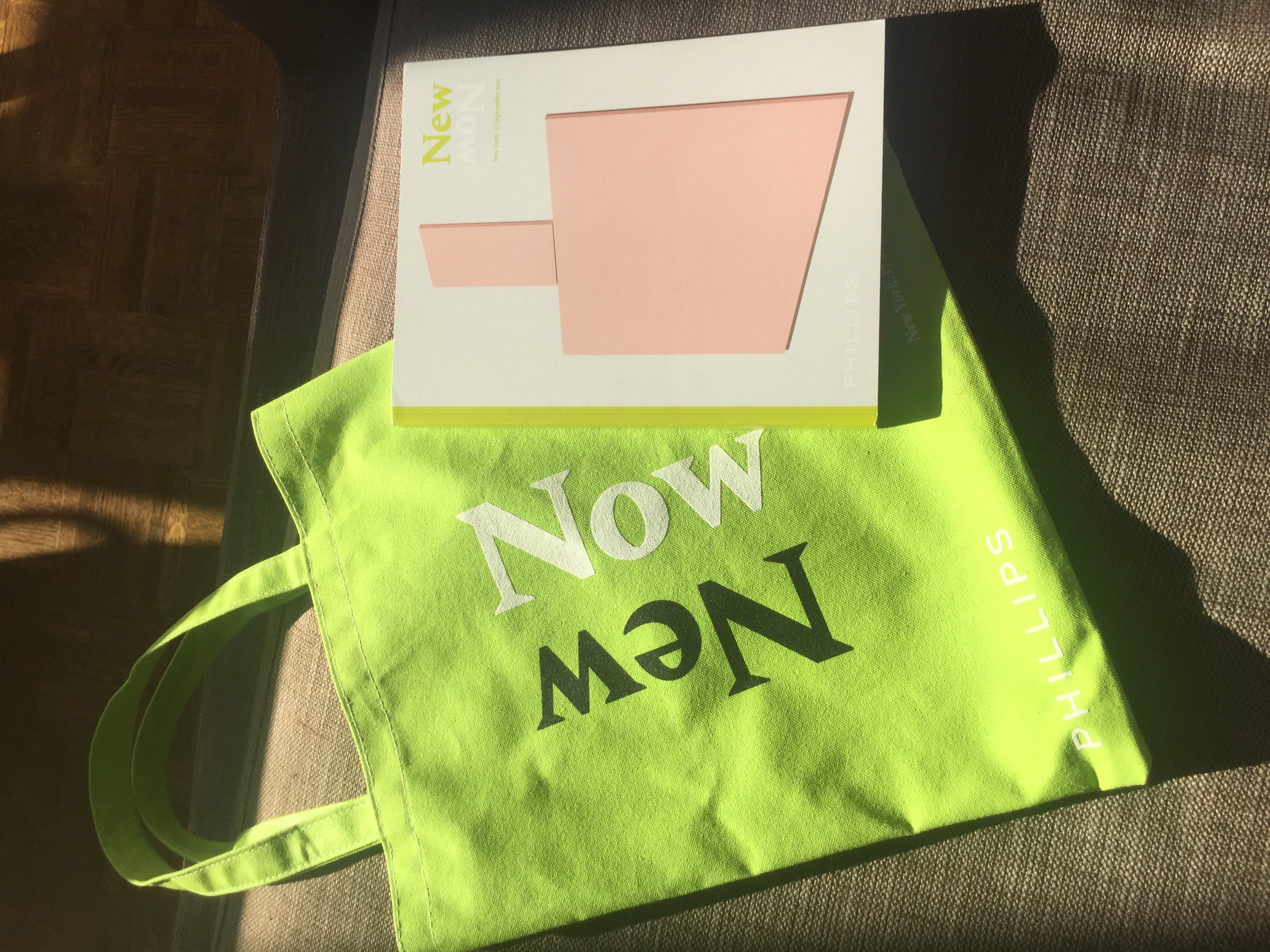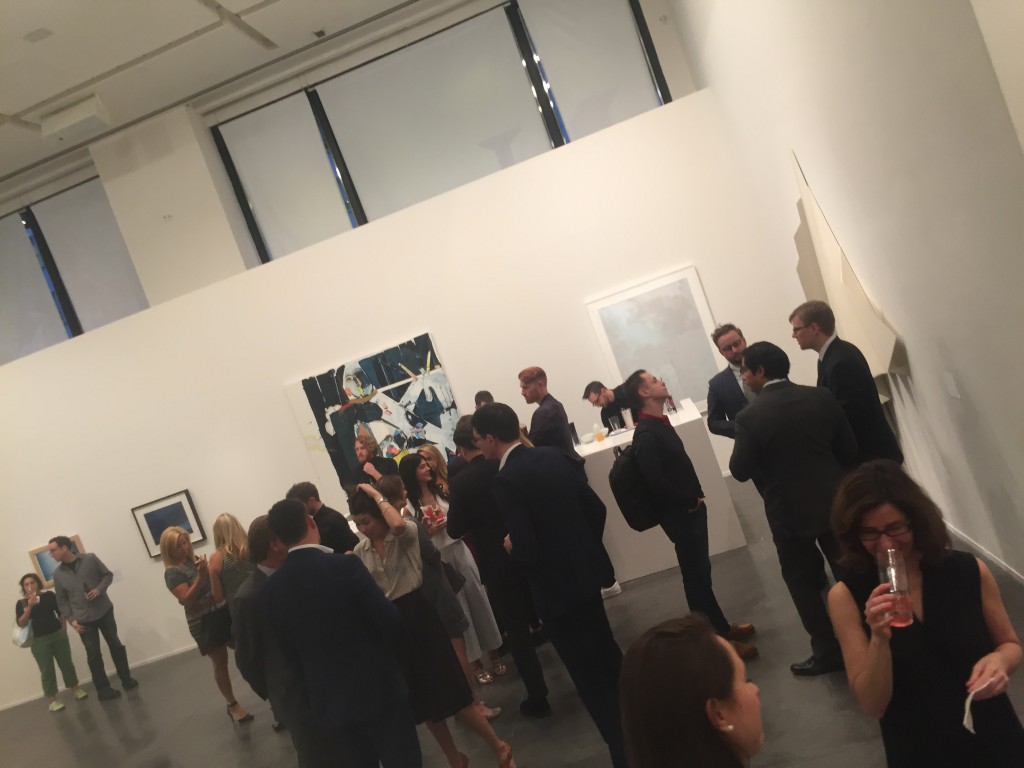 The Olsson Art Collection visited the New Now auction at their special VIP showing on the 14th of September in their NYC facilities located at Park Avenue. The New Now is the "re-energised mid-season contemporary art sale" and focuses on what is happening right now in the art world. With the auction Phillips is looking to mix and show works by a younger generation of artists with those already established.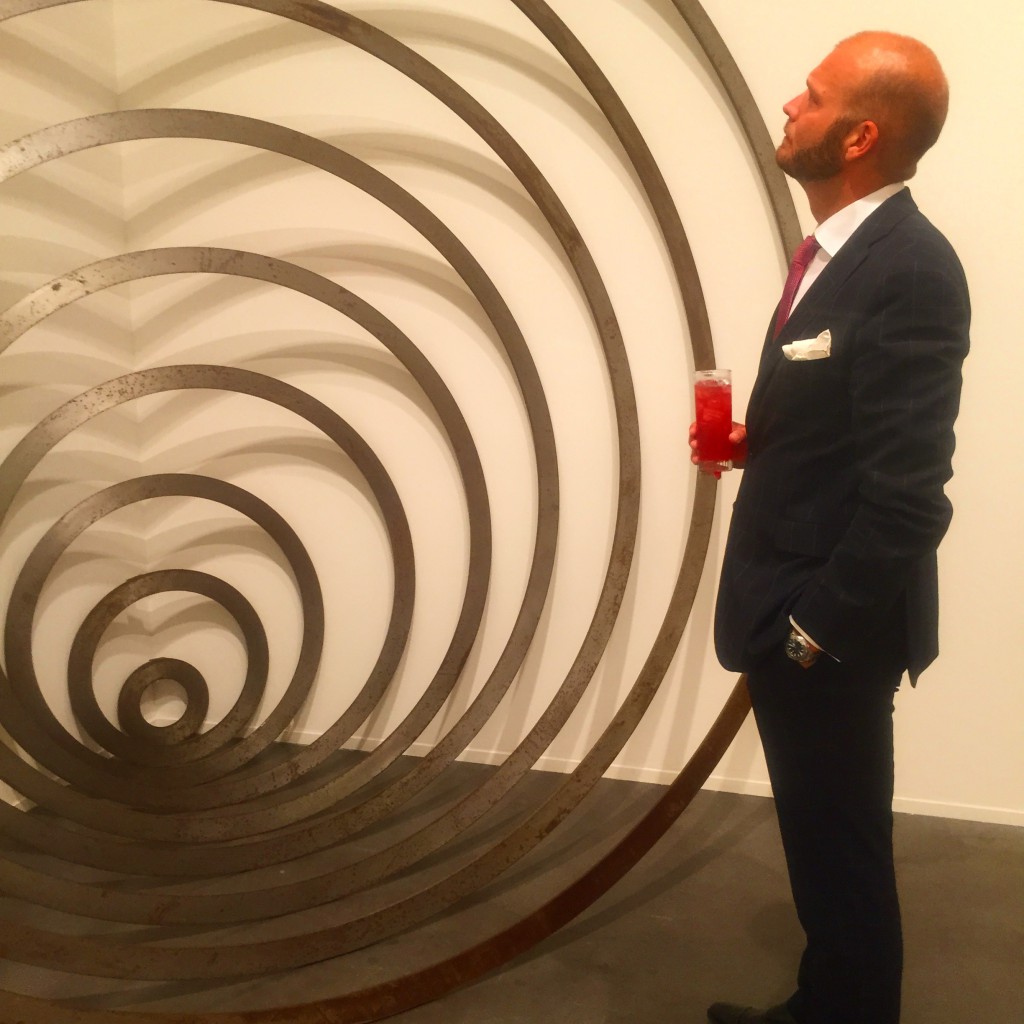 The Auction was a mix of "flippers" (buy, hold short and sell eg. "flip"), old names and new not yet established artists. As we walked through the auction what struck us was that the prices of some the flippers seem to have come down quite dramatically – maybe their 15 minutes of fame are coming to an end? Regarding the old names it is interesting to see that there are some of their older works being brought into the sales rooms but now with a different perspective, the works are now put in historic light in various ways to point at the importance, rareness and pure "quality" of the work. The work needed time to bring out its greatness!! The asking prices of the not yet established artists are commensurate with their present commercial status.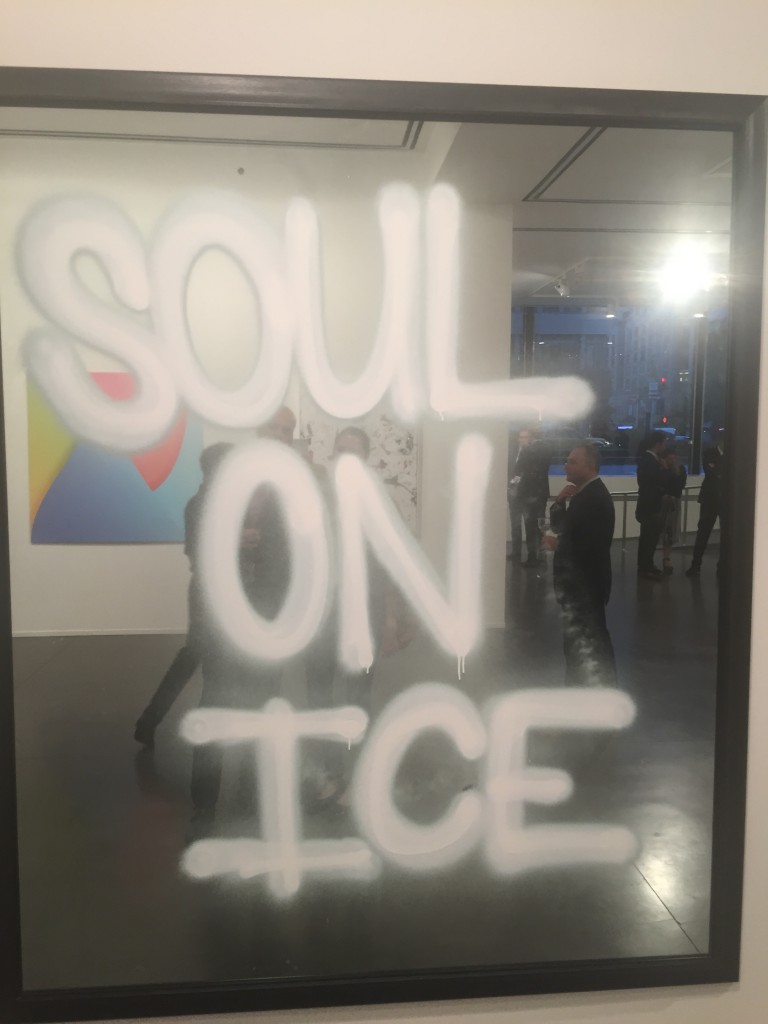 But in some cases the prices were undeservedly high – Makamas large jute sack and Beasleys t-shirt we have seen in innumerable versions over the years and the two works here did not add anything to our knowledge or experience. But it can also go the other way! An early work on paper by superstar Grotjahn, showing what masterpieces he will be able to make thereafter, with its history and importance very well written and underlined in the, as usual with Phillips, very good catalogue, did not sell albeit a low estimate!
But for the ordinary art lover it is probably still a gamble to try and find out whether tomorrows flippers can be spotted here and if auctions like the New Now can be a good venue for investing in the future. On our website you can read what our Founder to the Olsson Art Collection thinks of todays market and its artists (at least some of them). (http://olssonartcollection.com/the-collector-august-reflections-on-the-art-world/)
We hope you enjoy your weekend and that you at least visit one gallery or museum. We plan to!
The Olsson Art Collection