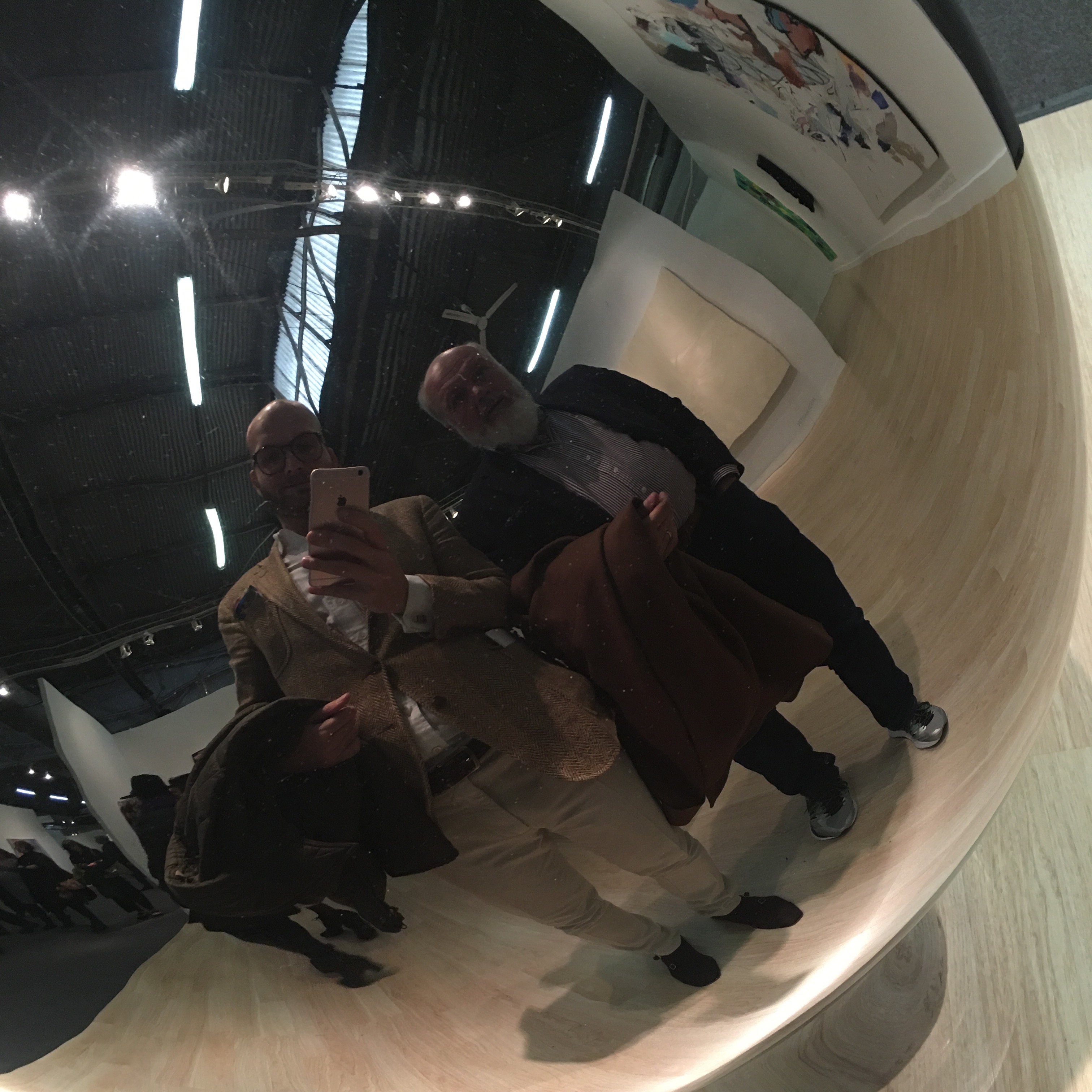 For the fourth year in a row The Olsson Art Collection attended the art fair bonanza that happens in NYC early march every year. This year we singled out the Armory show (Contemporary + Modern), Volta and Scope, missing out on some 10+ additional art fairs of various size, reputation and quality. Throughout the days we also published some of our favorite art pieces on our Instagram account @theolssonartcollection so please also check it out 🙂
As can be seen from below picture, one should not underestimate the mental and physical prowess required to tame the "art fair beast", something Director and Founder Greger found out first hand in Art Basel two years ago, when fatigued from seeing some 4000 artists he actually had to sit down. This years he sported a brand new pair of sneakers to try to mitigate the trying implications…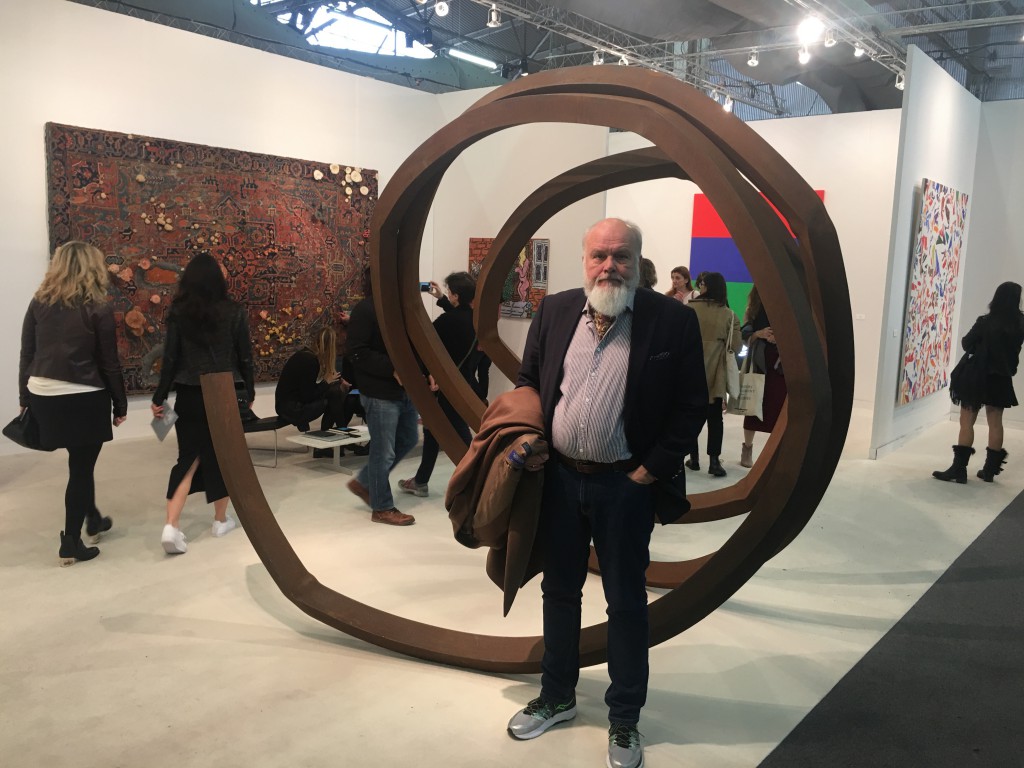 An observation from our conversations with galleries, other art collectors and art consultants was that the general art fair market is fairly saturated and that the overall quality has suffered, one simply cannot commit resources and time to attend all of them, and frankly the art shown also shows fatigue in quality of work and representation. For example a majority of the galleries at the Armory showed the same works of art as last year, we recognized the same pieces of art from for example – Longo, Cave and Muniz among others. Moreover, a number of galleries showed artists that have had recent shows in New York such as Stella, Chamberlain and Calder.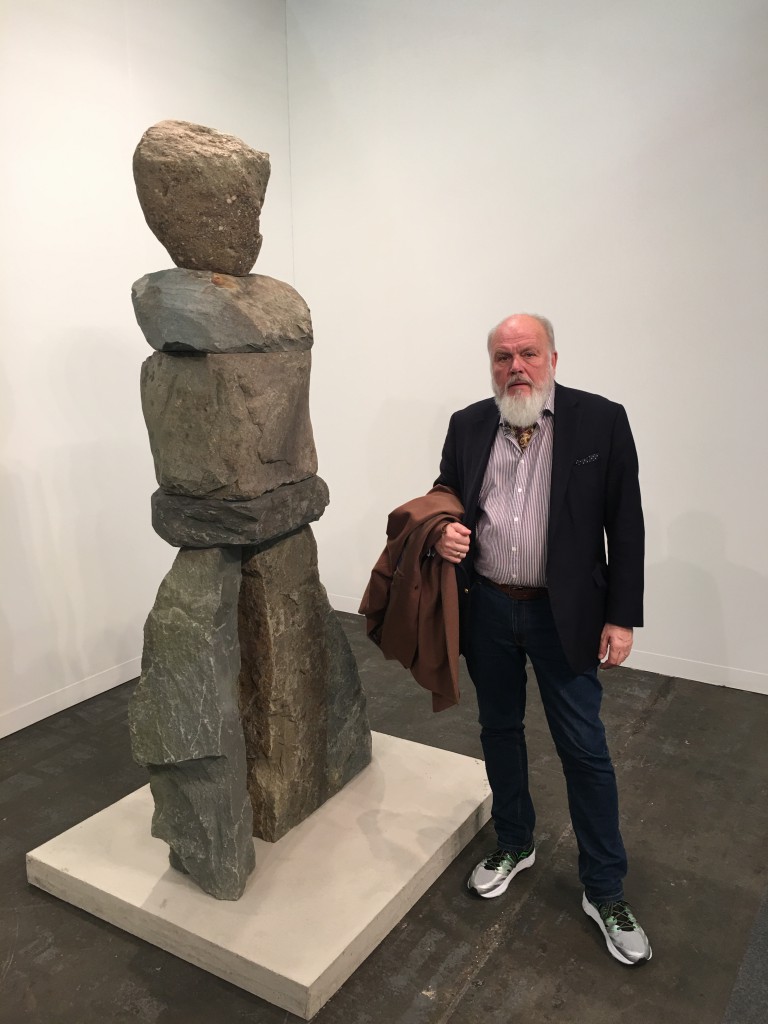 This year, photo and especially video seemed to be out of fashion, although Muniz appeared in lots of galleries with both recent and older works. However, we were pleasantly surprised and even humored by a number of integrated video art work pieces where the picture moved, a kind of combination of video and photo and other techniques. Furthermore, we noted that Ronald Feldman once again choose a spectacular technological installation of what could only be described as a luminous octopus in a dark room by Chinese artist, Shih Chieh Huang, Disphotic Zone. Finally we were happy to see that Ethan Cohen Gallery showed two of our African favorites, Cotes de Ivoire artist Aboudia and Mozambique based artist Goncalo Mabunda.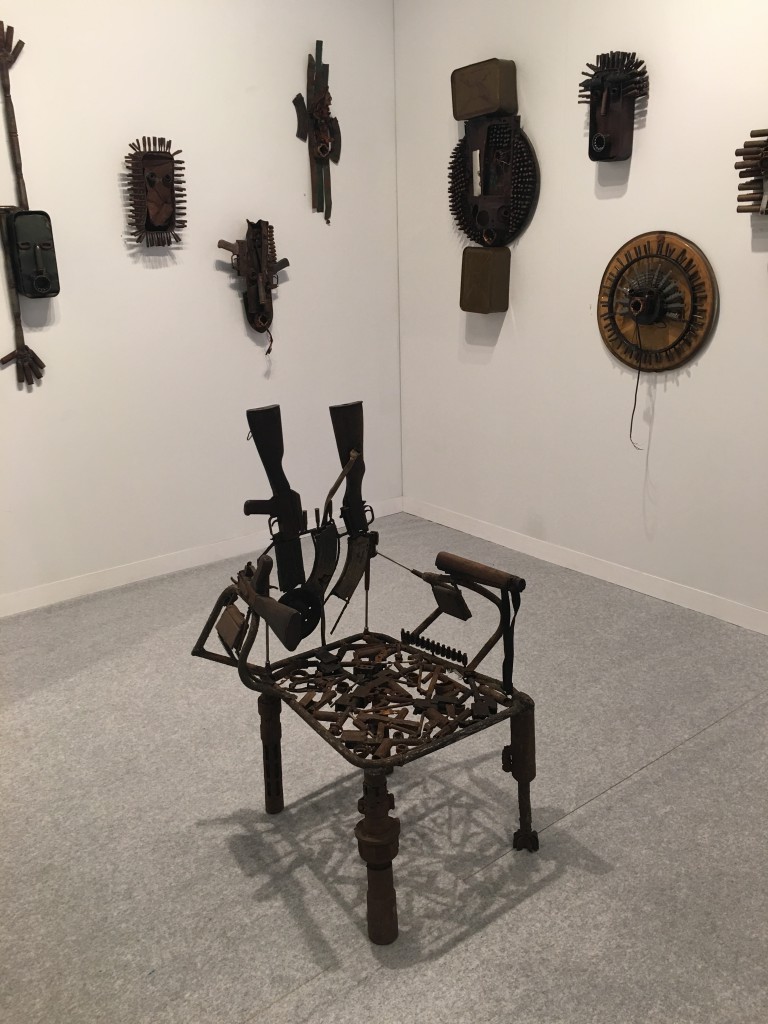 For the second wind long time artist friend Peter H Mackie joined us to take an extra look at the Armory and his own participation at the Miami Gallery CVAP at the Scope Art Fair.