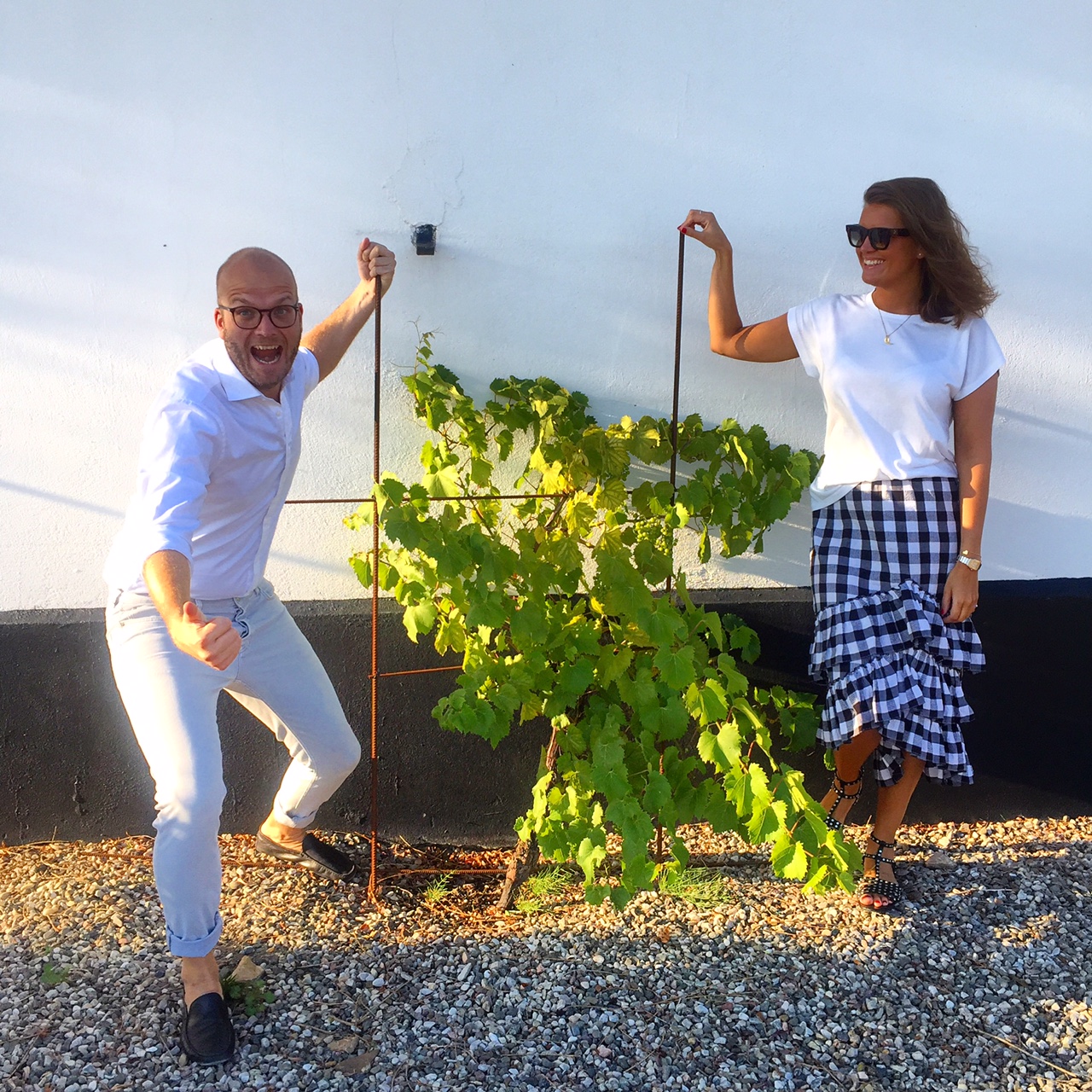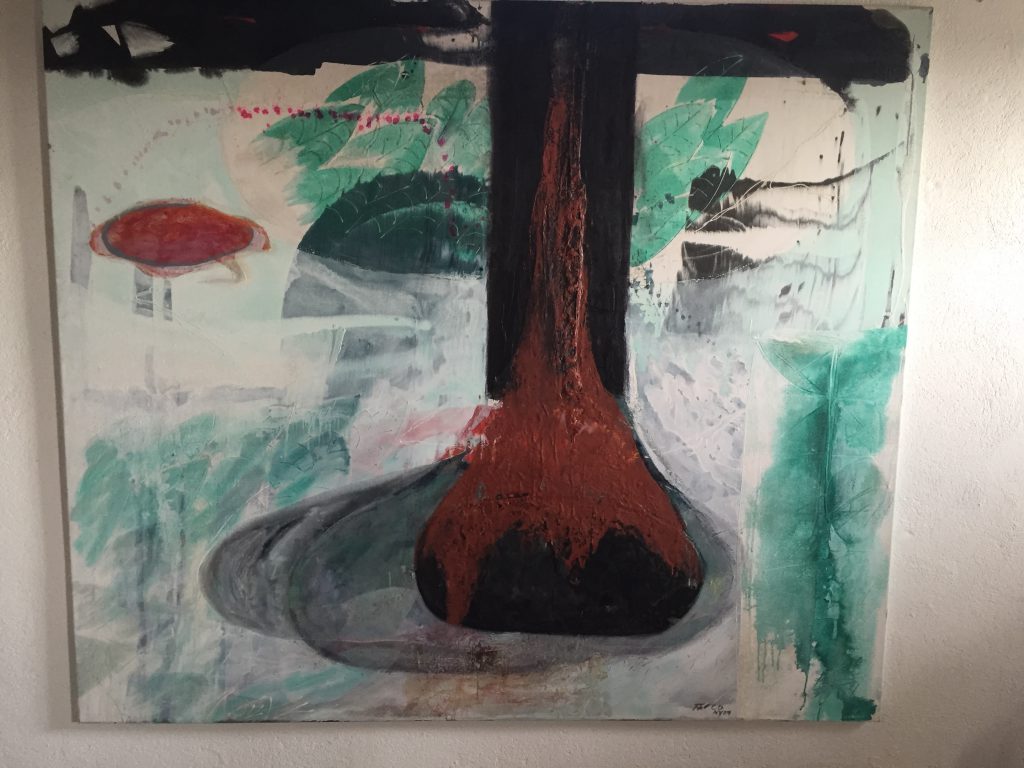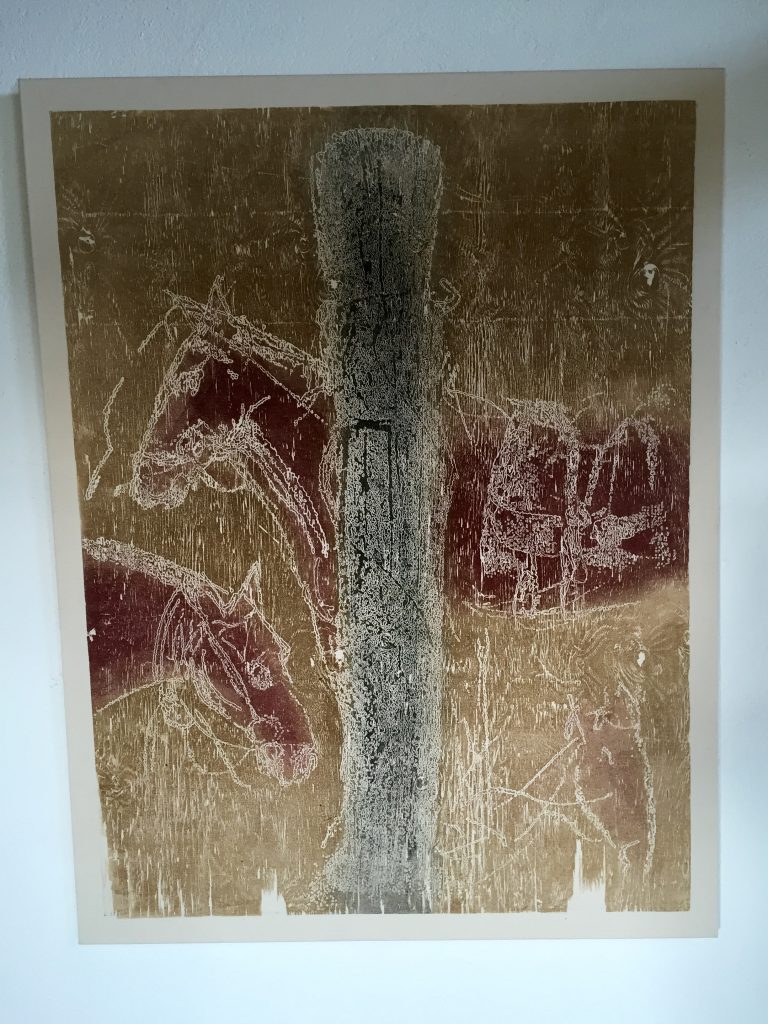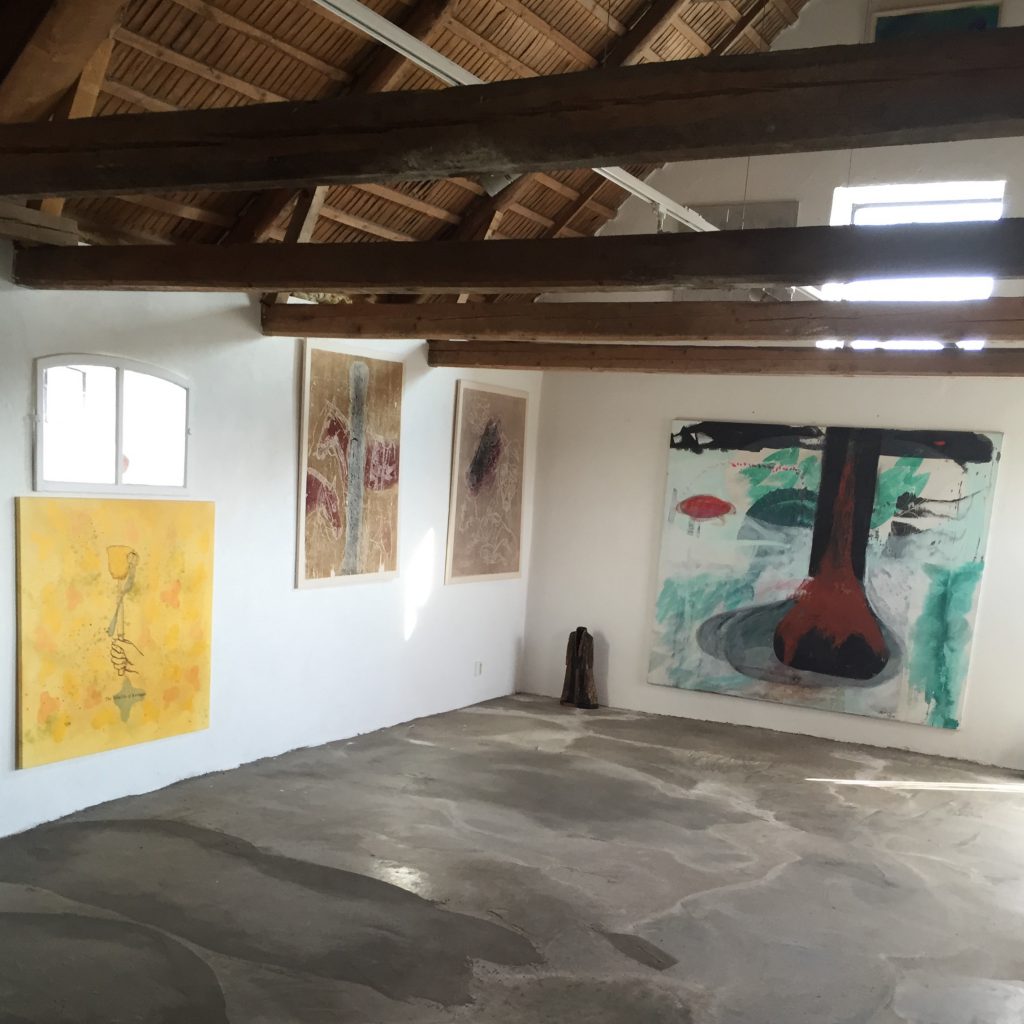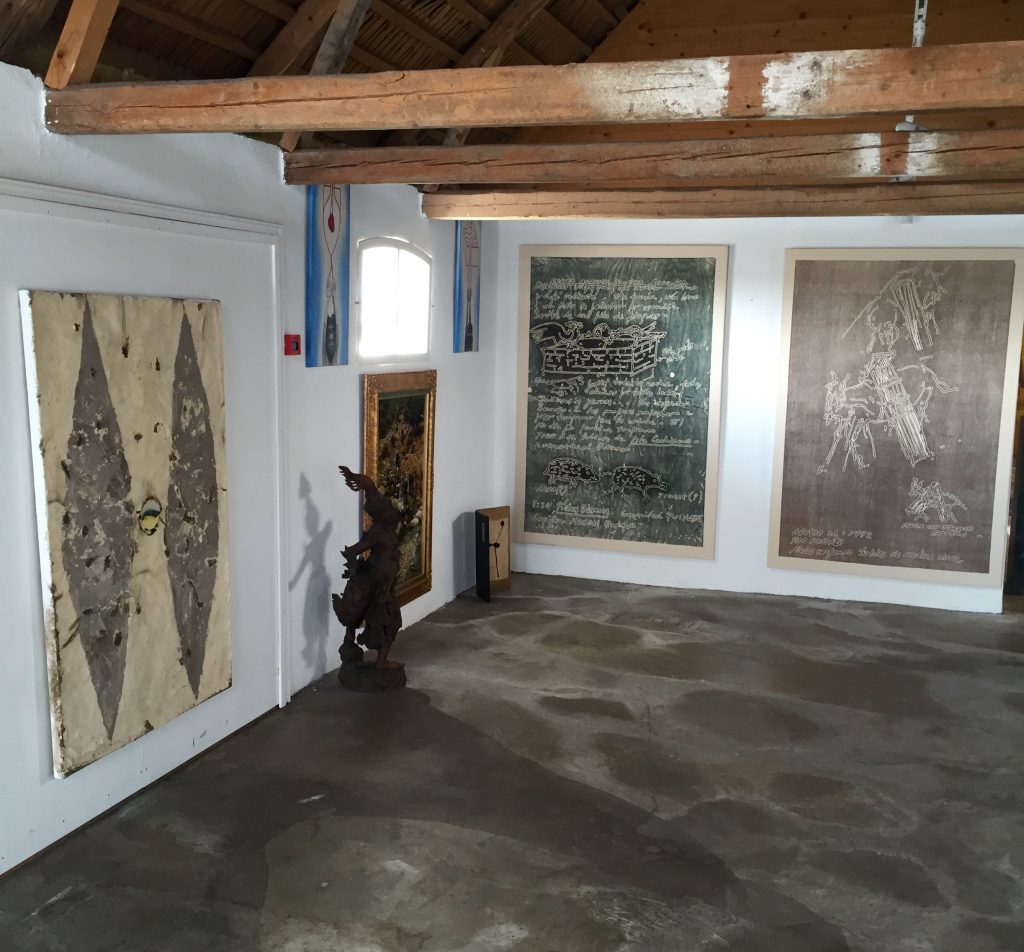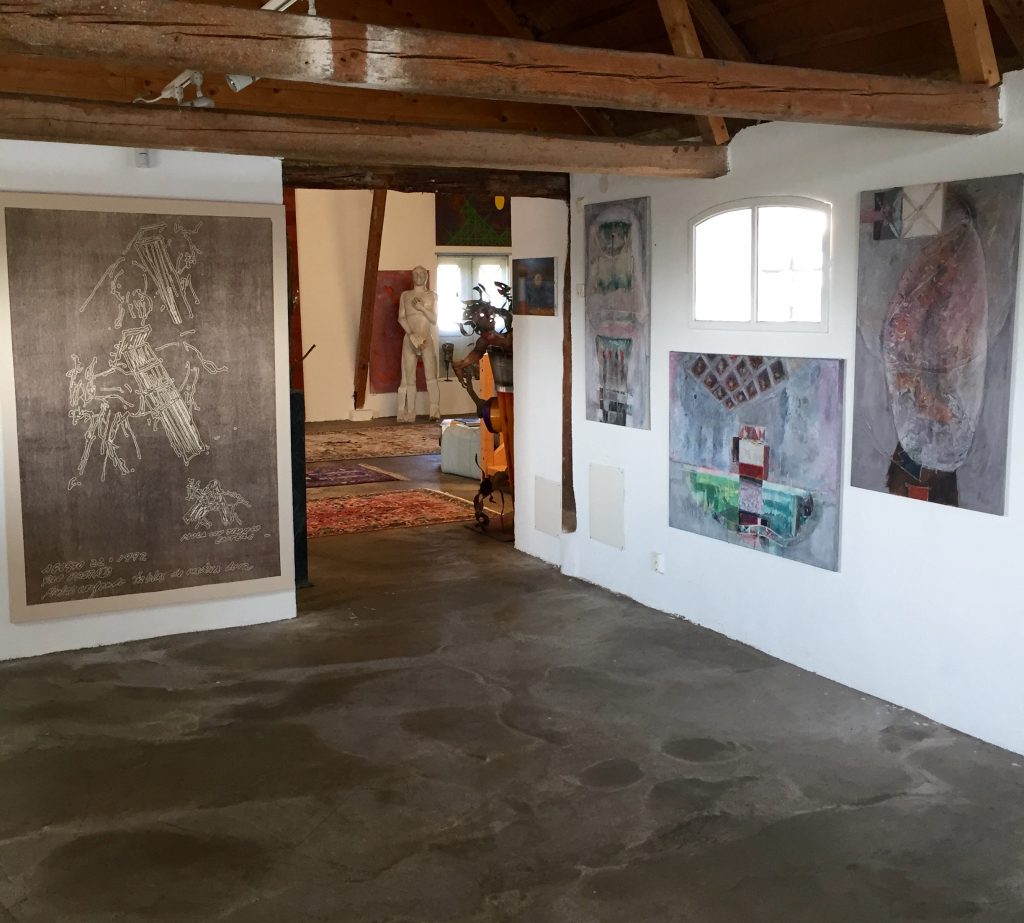 If it is a "trend" in today´s art world to show more of older works by mature artists, this year´s LASATO (Late Art Summer At The Olssons) was very trendy! We went deep into our Collection and showed hidden gems in a big rehanging of the Collection. Such as large prints on canvas by
Rimer Cardillo
, paintings, from the 80´s (!), by our sculptor
Raul Farco
to accompany his recent sculptures, one room was filled with early drawings by
Carlos Capelan
and a couple of his large paintings were hanging in various places in the Farm, smaller paintings by
Fabio Herrera
and
Mario Maffioli
were seen in new places while we are waiting to see their new works.
The silver sculptures by Raul Conti had been specially polished to the occasion and glowed like large pieces of jewellery. We paid a tribute to Gladys Triana and her recent award success by showing some of her early paintings; we can´t wait to finally see her upcoming Book. Peter Mackie´s photo constructions accompanied his various small jewels of sculptured athletic gloves.
Large works by Alicia Mackie, Troy Brauntuch and Stephen Mueller were seen as well as a sculpture by Manolo Valdes. Our sculptures by Ted Rosenthal from New Yorks East Village and the wild 80`s however did not seem to scare many of our guests today! Also the heavy diabas sculptures by Takashi Naraha are now regarded as being a fixed part of the exhibition, we simply can´t move them, the guests greeting them as old friends.
It was nice to see so many guests and art aficionados at our LASATO – Ars Longa Vita Brevis!