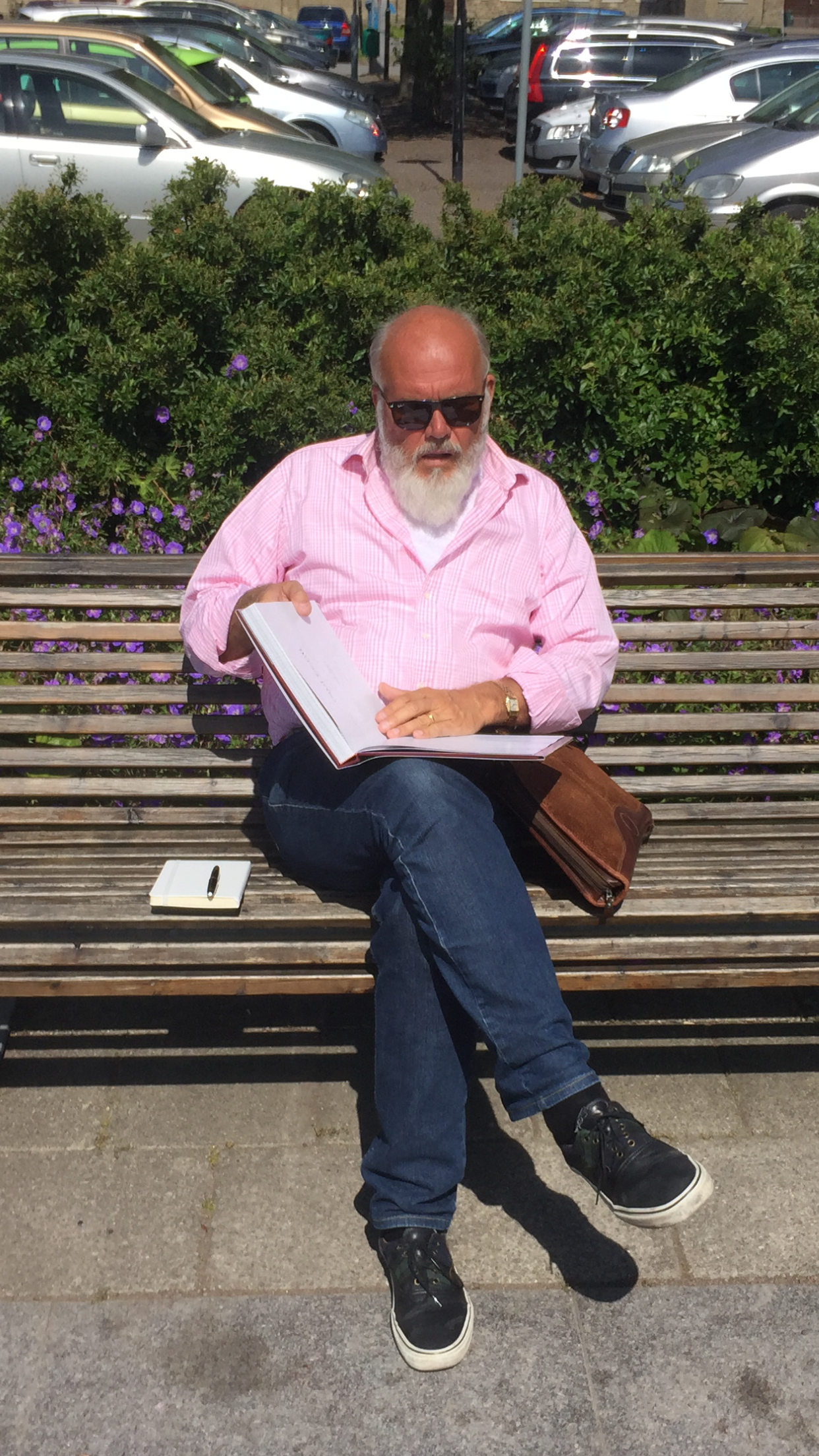 Times they are a'changin´! They were doing that already in the 60s with guys like Dylan but that is nothing compare to nowadays! Now it is not enough to have a PC – now you also have to be PC! The more established and official you are, the quicker you bend backwards (or do a poodle if you are a Swedish politician) to be PC! But this modern invention is effecting everybody! Poor Snowwhite now in this new PC world has 7 "friends". The new concept of Political Correctness, PC, is spreading its wings of stupidity everywhere. Now also the poor Stepmother of Snowwhite will have trouble with her mirror. Answering her well known question, the mirror now will say "I can't say who's fairest of them all – that would be sexist, misogynistic objectification of women".
Even as a car-buff, I don't think that the otherwise beautiful new Rolls-Royce Dawn convertible is made for me! I could probably swallow "the sexiest Rolls-Royce ever built" (because the Dawn really is beautiful) but that it also offers "a contemporary take on the casino lifestyle" must exclude me and be directed towards a complete moron, maybe even "just" a moron!
And speaking about cars and morons. What about Volkswagen and their secret installing of illegal "defeat devices" into its cars to switch on the systems that remove pollutants from exhaust fumes when they are being tested and switch them off once the test is over! 40% down on the share price should just be the beginning of a correction process! And the CEO insists to stay on. He probably completed a whole lap when he bent backwards but he will not be standing much longer! And, of course, he stepped down the second day!
A statement from the Swedish pop star Miss Li who sings and do things with the piano: "I prefer to pling on the white ones, I know where they are. It is good to have limitations".
So the times they are a´changing´! Everything seems to be getting more conformist and fewer dare to deviate from what the establishment consider or even decide to be the norm! The world seems to be less and less educated and acting collectively "dummer and dummer"! Well – where does that leave the situation in today's contemporary art? I think a lot of the art today is customized, in a simplifying way, to conform with what the artists consider to be contemporary, or even worse; "in". Also the public has preconceived considerations as well as expectations, not seldom governed by the ruling besserwisser opinions or worse, market prices. Nothing really new, not even shocking – everything reminds of art that has already been created. One exception, however, that I think is not conforming, is Ai Weiwei. His work is thoughtful, well executed and always in context, whether he is commenting on the victims of Chinese earthquakes or on historic Chinese events.
And where do I, the Collector, stand in this brave new world when it comes to contemporary art? Where should I go? Whom should I trust with my art wishes, not to mention my acquisitions of the highly wanted latest in art works of contemporary cutting edge, or my old masters for that matter? The going is getting really tough out there.
In the latest edition of the commercial art bible ARTFORUM the biggest boys, Gagosian, Zwirner, Hauser&Wirth etc each has four pages of advertisements. The next boys in size, Pace, Blum&Poe and the only girl(!) Marian Goodman have three and the "small" ones, Skarstedt, Petzel, only have two pages. The ones with only a one page ad – can they even be trusted with what they are trying to sell?
The selling of art now is an industry with the galleries and other players, museums, auction houses, being built up and doing business as any ordinary industrial company. A number of employees, and some galleries nowadays have more than 200, serving various functions of the business, are promoting and selling art like any other commodity. And the artists are acting as production supervisors leading factories of also a couple of hundred employees. The products have to be hot for the market so works are produced in editions so that they, at the same time, can be sold and included in the many new museums and big collections that have been popping up all over the world. And when you look at them, they now all tend to have the same artists and the same type of work in their collections.
As a collector, of course I don´t want a development along these lines. I still see the individual artist as THE master and his works as masterpieces and the individuality that governs it all is what gives the art and the artist its uniqueness and importance. I don´t want to walk around in our collection knowing that it is more a less a replica of what all the other big collections or museums are having.
Looking into the crystal ball, 2017 will be an interesting and demanding year for all these various art market players when you have Venice, Kassel and Munster at the same time. Who will get the commercial aces in that deck of cards? "Simon says" will unavoidably be the big game of that year! The big collectors and the museums will be hard competing to be as important and contemporary as possible. Me, I will of course also be there, but probably from being there, longing to get back to the Farm for a nice and quiet tour of our own collection, full of marvelous masterpieces that can not be seen anywhere else!
Greger Olsson, Founder The Olsson Art Collection, October 2015